Las Vegas, Worth Staying A While
Top 5 Things to do in Las Vegas for Halloween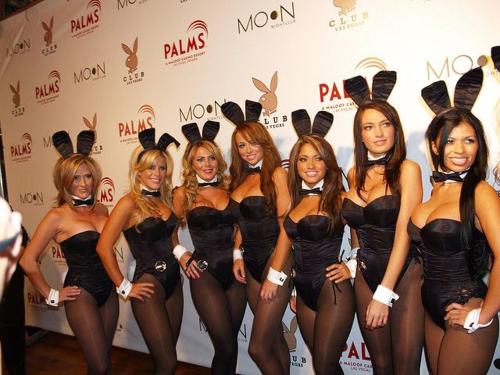 Posted on October 30, 2012 by advisemedia
Halloween has approached very quickly, which means it's time to don your epic costumes and have a monster ball. If you're lucky enough to be in the thriving city of Las Vegas this year, you're in for a ride. These are the top five things to do to have a truly spooky week.
Haunted houses: Las Vegas boasts some of the most frightening haunted attractions, like Asylum and Hotel Fear. Asylum is part of the Freemont Street Experience, while Hotel Fear is a few streets away. Tickets and info can be found on the official website.
5K Run: If you've been practicing your running technique, there's no better time to run! You can join many races while wearing your costume.
Ghost tours: If you're in for a true thrill, a ghost tour may send your hair standing on end as you explore places said to be fused with the spirits of the dead. There are sure to be plenty of ghosts roaming about during this time of year.
Fright Dome: Located within the Circus Circus Hotel, Adventure Dome is an amusement park that transforms into Fright Dome during October. Of course there will also be plenty of "walking dead" roaming the Dome as well, so make sure to keep an eye out for them.
The Goretorium: Eli Roth's Goretorium opened earlier this month, ad you can be one of the first to experience this year-round haunted house. The Goretorium boasts nightly horror plays that just might creep their way into your dreams later.
Photo by Sarah Gerke.
If you're going to be in Sin City this Halloween, why not stay at Siena Suites, a popular choice for 2-bedroom suites in Las Vegas! Call to make a reservation today.
Haunted Las Vegas: 5 Sin City Haunts Where Ghosts Have Been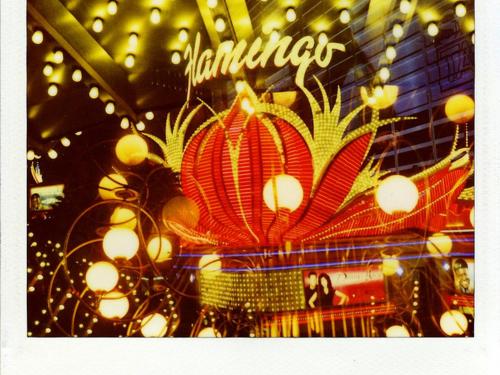 Posted on October 29, 2012 by advisemedia
Photos by Lomo-Cam and Wikimedia Commons
If there's one thing Vegas doesn't lack, it's ghost sightings. With all of the tourists and celebrities who come through Sin City, it's no wonder there are hundreds of ghosts sightings. On your Halloween trip to Vegas this year, include visits to some of these spooky destinations in your plans.
Dell H. Robinson Middle School: Many of the students at this school have reported seeing an old man walk the halls. He's always dressed like a janitor, but his hands are covered in blood.
Flamingo Hotel & Casino: As one of Bugsy Seigel's main hang outs, it's no wonder he continues to haunt the Flamingo. Guests who lounge at the pool during the night often see an apparition of the famous mobster.
The Luxor Hotel & Casino: Because of its unique, pyramid shape, The Luxor was the most complicated hotel to build on the strip. It was so complicated that two construction workers died during construction and are said to haunt some of the hotel rooms.
Carluccio's Tivoli Gardens: The spirit of Liberace is said to have taken up residence here. Unexplained power surges, electrical outages and overall mayhem continue to occur.
Red Foxx's Home: Red Foxx, known for his role on Sanford and Sons, still lingers in his home in Las Vegas. Doors open and close, files go missing and lights turn on and off on their own. Currently, the house is owned by a real estate company, who leaves the lights on all day for Red.
If you're planning a haunted trip, don't forget to book your extended stay hotel in Las Vegas. Call Siena Suites at 702-648-2100 for help.
Sin City Cinema: 8 Iconic Las Vegas Movies and Where They We
Posted on October 23, 2012 by advisemedia
1. The Hangover (2009)
This raunchy comedy about a bachelor party gone awry features Mike Tyson, a missing baby and a tiger inside of a hotel suite. Scenes from the movies were shot inside the lobby of Caesars Palace, the casino floor of the Bellagio and the Little White Wedding Chapel.
2. Honey, I Blew Up the Kid (1992)
The sequel to the popular film Honey, I Shrunk the Kids, flips the script by showing a giant kid who terrorizes Las Vegas. Featuring locations like the defunct Wet 'n Wild water park and the Mirage Hotel and Casino, this movie is known for a famous scene where a giant child roams Fremont Street, wrecking havoc and scaring onlookers.
3. Swingers (1996)
Prominently featuring the Fremont Hotel and Casino, Swingers is a comedy about unemployed actors who frequent Las Vegas. Cementing the terms "money" and "Vegas, baby!" into tourist terminology, this movie also features scenes shot at the former Stardust Hotel and Casino.
4. Con Air (1997)
A movie about transporting criminals by plane showcases one of the most iconic scenes in Las Vegas movie history. After the prisoners take control, they attempt to land the plane, but instead crash it into the Fender Stratocaster sign of the Hard Rock Hotel and Casino. The Sands Hotel is also seen in the movie.
5. Fear and Loathing in Las Vegas (1998)
Hunter S. Thompson's vision of Sin City is the ultimate Las Vegas freak-out movie. Filmed at the Riviera and the Stardust, Fear and Loathing is a true "trip" to Las Vegas, with its characters taking every kind of drug imaginable. Exterior shots were filmed at Red Rock Canyon, just outside of Las Vegas.
6. Rain Man (1988)
One of the most memorable scenes in this Oscar-winning drama takes place on the casino floor of Caesars Palace. Dustin Hoffman plays an autistic man who has a knack for counting cards, which he uses to his advantage at the blackjack tables.
7. Vegas Vacation (1997)
The Griswold family takes its hilarious antics to Las Vegas in this comedy about a family trip gone wrong in the Entertainment Capitol of the World. With scenes shot at the Mirage, the MGM Grand, the Sands and Wayne Newton's Shenandoah home, Chevy Chase and company visit a lot of famous landmarks during their stay in Las Vegas.
8. Austin Powers: International Man of Mystery (1997)
Mike Meyers stars in the ultimate spoof of James Bond films. With scenes shot inside the Riviera, the Stardust and the Imperial Palace, Austin Powers' bad teeth and hairy stomach made this film one of the funniest movies of the 1990′s.

Las Vegas makes for great scenes on camera, and these movies use them to great effect.
For more information on 2 bedroom suites in Las Vegas, contact Siena Suites at (702) 648-2100.
Tyler Wogalter is writer from Las Vegas who currently studies journalism at UNLV.
Get Loco: Las Vegas Locos vs. Omaha Nighthawks on Halloween
Posted on October 23, 2012 by advisemedia
Get spooky at Sam Boyd Stadium this Halloween (10/31/12) as the Las Vegas Locos take on the Omaha Nighthawks. This United Football League showdown is the third time these teams face off this season, with the Locos winning their first two meetings.
With Jim Fassel as their coach, the Locos are two-time UFL champions seeking their third title in four years. Quarterback Chase Clement and running back DeDe Dorsey make the Locos once again a favorite for the UFL championship this season.
Beat the game day and Halloween traffic by staying at a hotel near Sam Boyd, such as the Siena Suites. For more information, contact (702) 648-2100.
Monster Energy Cup is Ready to Rock Vegas
Posted on October 16, 2012 by advisemedia
For fans of supercross and motorcross, the Monster Energy Cup is like a muddy paradise. Held on October 20, 2012, at Sam Boyd Stadium, this display of dirty bike riding brings the best racers into Las Vegas.
These guys are no joke. This year, the Monster Energy Cup will be led by Champoin Ryan Villopoto, and the line-up includes superstars like Ryan Dungey, Chad Reed and Kevin Windham. The track this year is completely new and extremely demanding. Riders won't be expecting any of the curves and turns this year!
And the best part? You can avoid traffic, and just walk back to your hotel room from the race if you stay at a hotel near Sam Boyd, like Siena Suites!

>>> Older Posts